Friday night, we changed plans and hung out with the Mahaffey fam. Logan won his architecture portfolio competition (he's amazing), so we went to Bahama Breeze to celebrate - Logan, Laura, Matt, Rachel, us, and Mr. and Mrs. Mahaffey. We had a really great time and laughed a lot.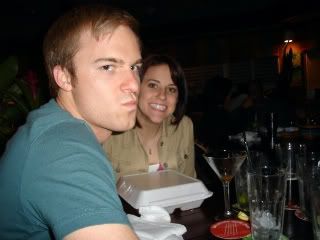 Logan and Laura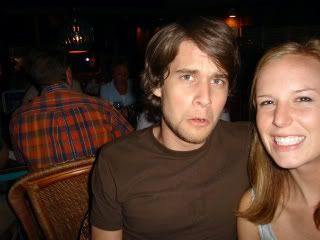 Matt and Rachel
Looking at photos with Mrs. Mahaffey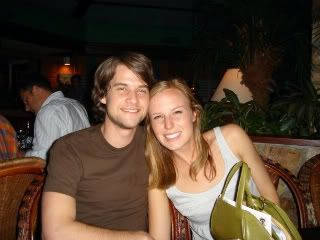 [photos stolen from Rachel's facebook - aren't Matt and Rachel cute!?]
Saturday, we woke up and watched the week's The Office episode (that we missed to go see Forgetting Sarah Marshall) in bed. It was awesome. Then we got dressed, went to lunch, and drove to Lakeland for the Florida Baptist Children's Homes' new building Dedication. David's parents came and met a lot of people and toured the building. There were a lot of people there. It was super hot and Kallie almost passed out - literally. She grabbed David's arm and he walked her over to a tent and she got some punch and sat down. Thankfully she felt much better pretty quickly. We had a great time, otherwise. Afterwards, we went out to dinner at Macaroni Grill with David's dad, Louise, and Catherine. It was delicious.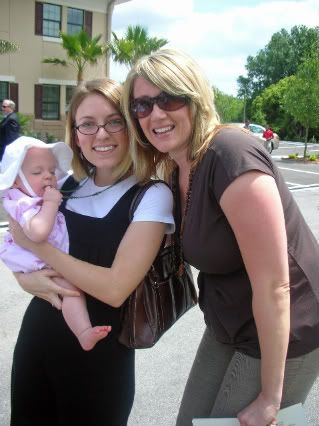 Harper, Kallie, and Shelley :)
David in his office - the desk comes out into a big circle so he can work on paperwork with visitors - in the two chairs that are on the other side of the desk.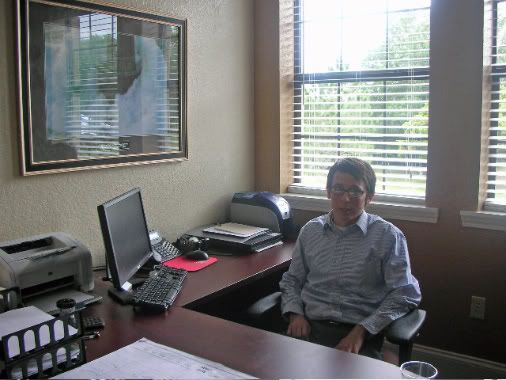 Sunday after church, we went to a BBQ at Mr. and Mrs. Mahaffey's house. We had a fabulous time and ate fabulous food - again!! So much food this weekend!!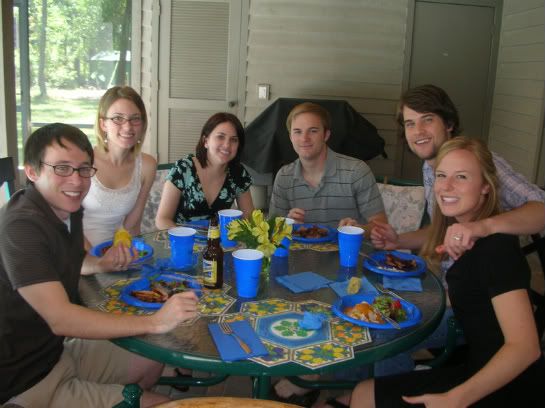 Kallie is nice. David is mean.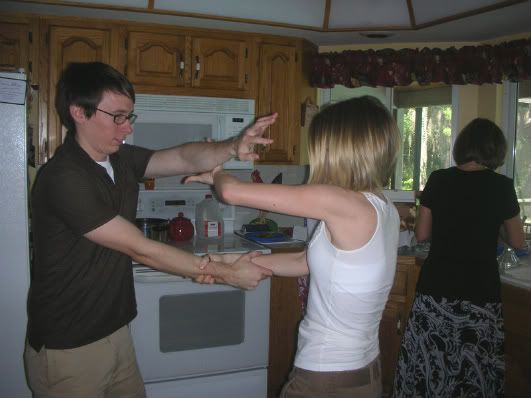 We were beating each other up. It's silly.
Much love,
d&k